A recent study published in the Eurosurveillance Journal described severe and fatal infections in neonates caused by a new echovirus 11 (E-11) variant in France.
Study: Severe and fatal neonatal infections linked to a new variant of echovirus 11, France, July 2022 to April 2023. Image Credit: KomsanLoonprom/Shutterstock.com
Background
Enteroviruses commonly cause infections in newborns. The clinical manifestation ranges from asymptomatic to severe illness or death. Nine neonatal cases of disease with liver failure were reported in France from July 2022 to April 2023.
Seven deaths were reported among them. All of them were associated with a new E-11 variant. In the present study, researchers described the characteristics of this surge in severe neonatal infections.
Case description
The nine cases, all males, from three metropolitan areas in France were admitted to pediatric intensive care for suspected sepsis.
Eight patients were from twin pregnancies, and only one was born at full term from a singleton pregnancy; all were born between 31 and 36 gestational weeks and had been initially hospitalized in neonatology departments before symptom appearance.
The first symptoms (fever and apnea) appeared three to five days after birth. The initial symptoms were rapidly followed by septic shock signs requiring active resuscitation.
Acute hepatocellular failure with severe cytolysis was observed in all patients on the day of hospitalization. Quick factor, fibrinogen, and blood coagulation factors II, V, VII, and X were not detectable in all cases.
Patients showed hyperammonemia; three were treated with hemodialysis, five with sodium benzoate, and one succumbed before treatment initiation. Thrombocytopenia was observed in all patients; seven required plasma, platelets, and tranexamic acid.
Two patients showed enterocolitis, three cases had meningoencephalitis, and one had myocarditis. Further, acute renal failure at symptom onset was observed in all cases.
Five patients had normal findings on transfontanelle ultrasonography, whereas two patients showed grade III bilateral intraventricular hemorrhage, and two others had several hyperechogenic lesions in the white matter.
Blood cultures for bacteria were negative within 48 hours of symptom onset for seven patients. However, one patient tested positive for Staphylococcus epidermidis, and another was positive for Escherichia coli.
The enteroviral genome was detected in all specimens, including cerebrospinal fluid, blood, stool, dried blood spots, post-mortem biopsies, and nasopharyngeal, throat, and rectal swabs. Next-generation sequencing identified E-11 as the causal agent in all cases.
Five mothers had gastrointestinal symptoms at or before delivery, and four peripartum blood samples were available.
Maternal samples were positive for enterovirus and were later identified as E-11. Empirical antibiotic treatment was started at symptom onset in all patients. Pocapavir was used for treatment in three cases, and polyvalent intravenous immunoglobulins were administered in seven patients.
Of the nine cases, seven patients died between five and 40 days of life. Two patients survived without sequelae.
Molecular characterization and surveillance
The researchers performed phylogenetic analyses of E-11 sequences from samples collected during 2010-23 in France and those from other countries available in the GenBank.
The E-11 strains sequenced in 2022 and 2023 split into two different lineages (1 and 2), distinct from pre-2022 E-11 strains. Lineage 1 comprised sequences associated with non-neonatal and severe non-severe neonatal infections.
Lineage 2 included the remaining French E-11 sequences from 2022, related to those isolated in 2018-19 in China. A recombinant origin was implicated for both lineages per the similarity plot analysis.
More than 2,000 enterovirus cases were reported in France from January 2022 to April 2023. Of these, 24.5% of patients were newborns, and E-11 was the predominant enterovirus type among neonates and non-neonates.
E-11 has been consistently detected in France since April 2022. During 2022-23, 28 neonatal cases exhibited a severe enteroviral infection. Among these, 14 cases were identified as E-11.
By contrast, 62 severe neonatal cases were documented between 2016 and 2021, and E-11 was detected in 6.2% of cases. Moreover, male neonates were over-represented among severe enteroviral or E-11 cases.
Concluding remarks
Taken together, the study suggests that a new E-11 variant associated with an increased risk of severe neonatal infection and mortality is circulating in France. Clinicians should be vigilant about the potential involvement of enteroviruses in severe presentations among newborns.
Neonates with unexplained sepsis with signs of liver failure (with cytolysis) and myocarditis should be evaluated for enteroviral infection, particularly if the mother had symptoms before delivery, and treatment with pocapavir or immunoglobulins should be considered.
Journal reference:
Grapin, M. et al. (2023) "Severe and fatal neonatal infections linked to a new variant of echovirus 11, France, July 2022 to April 2023", Eurosurveillance, 28(22). doi: 10.2807/1560-7917.es.2023.28.22.2300253. https://www.eurosurveillance.org/content/10.2807/1560-7917.ES.2023.28.22.2300253
Posted in: Medical Science News | Medical Research News | Disease/Infection News | Healthcare News
Tags: Antibiotic, Bacteria, Blood, Enterocolitis, Enterovirus, Fever, Genome, Intensive Care, Liver, Mortality, Myocarditis, Nasopharyngeal, Neonatology, Platelets, Pregnancy, Renal Failure, Sepsis, Septic Shock, Throat, Thrombocytopenia, Tranexamic Acid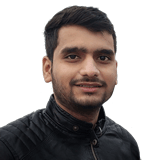 Written by
Tarun Sai Lomte
Tarun is a writer based in Hyderabad, India. He has a Master's degree in Biotechnology from the University of Hyderabad and is enthusiastic about scientific research. He enjoys reading research papers and literature reviews and is passionate about writing.
Source: Read Full Article