A team of international scientists has recently conducted a cell-based high-content screening of over 300 natural compounds and identified three compounds with potent antiviral activities against severe acute respiratory syndrome coronavirus 2 (SARS-CoV-2) and its variants. The study has been published in Antiviral Research.
Background
SARS-CoV-2, the causative pathogen of coronavirus disease 2019 (COVID-19), has caused immense damage to the healthcare system, with over 660 million infections and 6.6 million deaths worldwide.
As a preventive measure, several vaccines have been developed and introduced globally. Initially, after deployment, these vaccines have shown high efficacy against COVID-19. However, with the emergence of SARS-CoV-2 variants of concern (VOCs), a significant drop in vaccine efficacy has been observed worldwide.
Therapeutic monoclonal antibodies developed against SARS-CoV-2 have also shown reduced efficacy against more aggressive VOCs, such as the omicron BA.5 subvariant.
In the current study, scientists have applied cell-based high-content screening to a library of plant-, fungi-, bacteria-, and marine sponge-derived natural compounds to identify potent antiviral agents against SARS-CoV-2.
Screening of natural products
A total of 373 natural compounds with diverse chemical structures were screened using the mNeonGreen (mNG) reporter SARS-CoV-2 in a lung epithelial cell line. This led to identifying 26 compounds with more than 80% inhibitory potency against SARS-CoV-2.
Further screening of initially selected compounds led to identifying three compounds (holyrine A, alotaketal C, and bafilomycin D) with virus-inhibitory activity at nanomolar concentrations and favorable safety profiles.
Antibodies eBook
Compilation of the top interviews, articles, and news in the last year.
Download a free copy
These compounds were tested against highly transmissible omicron subvariants (BA.5, BA.2, and BA.1) and highly pathogenic delta variants. The findings showed that all three compounds could inhibit omicron subvariants and the delta variant at nanomolar or micromolar concentrations.
Among these compounds, alotaketal C is a protein kinase C (PKC) activator, and bafilomycin D is V-ATPase inhibitor. This suggests that these two compounds act as host-directed antivirals.
In this context, a separate set of experiments with known PKC activators and inhibitors showed that the activation and inhibition of PKC dose-dependently reduce and increase SARS-CoV-2 infection, respectively.
The activity of bafilomycin D as a host-directed antiviral was also tested in the study. The synergistic action of the compound was tested by using it in combination with N-0385, another well-established host-directed antiviral agent. N-0385 prevents SARS-CoV-2 infection by robustly inhibiting host protease TMPRSS2, which primes SARS-CoV-2 spike protein to facilitate viral entry into host cells.
The treatment of omicron BA.2 subvariant-infected cells with bafilomycin D and N-0385, either separately or in combination, revealed that the drug combination has higher antiviral efficacy than the single treatment. In other words, both drugs act in synergy to inhibit omicron BA.2 infection.
Study significance
The study identifies three natural compounds (holyrine A, alotaketal C, and bafilomycin D) that can inhibit SARS-CoV-2 infection at nanomolar concentrations. Holyrine A is an alkaloid compound isolated from a marine actinomycete. Alotaketal C is a terpenoid compound isolated from the marine sponge Phorbas sp. Bafilomycin D is a member of the macrolide antibiotic family isolated from a Streptomyces sp.
The compounds identified in the study have pan-SARS-CoV-2 inhibitory activity against omicron subvariants and the delta variant. The benefits of using natural antiviral compounds include fewer side effects, favorable toxicological profiles, and a faster clinical approval process than chemically-engineered drugs.
Overall, the study highlights the antiviral potency of natural compounds with diverse chemical structures. As mentioned by scientists, these compounds can be used as part of multidrug regimens to counteract the development of antiviral drug resistance.
Journal reference:
Jimena Pérez-Vargas, et al. (2023). Discovery of lead natural products for developing pan-SARS-CoV-2 therapeutics. Antiviral Research. doi: https://doi.org/10.1016/j.antiviral.2022.105484 https://www.sciencedirect.com/science/article/pii/S0166354222002534?via%3Dihub
Posted in: Medical Science News | Medical Research News | Disease/Infection News
Tags: Antibiotic, Antibodies, Antiviral Drug, Bacteria, Cell, Cell Line, Compound, Coronavirus, Coronavirus Disease COVID-19, covid-19, Drugs, Efficacy, fungi, Healthcare, Kinase, Omicron, Pathogen, Protein, Research, Respiratory, SARS, SARS-CoV-2, Severe Acute Respiratory, Severe Acute Respiratory Syndrome, Spike Protein, Syndrome, Vaccine, Virus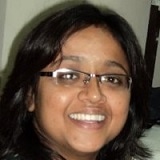 Written by
Dr. Sanchari Sinha Dutta
Dr. Sanchari Sinha Dutta is a science communicator who believes in spreading the power of science in every corner of the world. She has a Bachelor of Science (B.Sc.) degree and a Master's of Science (M.Sc.) in biology and human physiology. Following her Master's degree, Sanchari went on to study a Ph.D. in human physiology. She has authored more than 10 original research articles, all of which have been published in world renowned international journals.
Source: Read Full Article