Introduction
The History of Reproductive Medicine
Reproductive Medicine Scope
Medical Conditions Reproductive Medicine Deals With
Alternative Reproduction Techniques
Ethical Issues
In Conclusion
References
---
Reproductive biomedicine is a branch of medical research that covers aspects of the reproductive system. This field encompasses several reproductive conditions and is a constantly evolving area of medical research. This article will provide an insight into the field, its history, common medical techniques, and ethical issues.
Image Credit: Lightspring/Shutterstock.com
The History of Reproductive Medicine
The field of reproductive medicine can be traced to Aristotle, the ancient Greek philosopher, and his hematogenous reproduction theory. Despite its long history, it was not until the 1970s that evidence-based reproductive medicine was first developed. Reproductive medicine became a clinical discipline in 1989, and since the 1970s, there have been several milestones, including the first birth of a baby conceived by IVF in 1978.
Reproductive medicine has been used beyond human health and has expanded to cover agricultural, animal husbandry, and wildlife conservation practices in recent years.
Reproductive Medicine Scope
Reproductive medicine is a broad field and addresses issues such as birth control, sexually transmitted diseases, puberty, sexual education, family planning, infertility, and sexual dysfunction. The field covers ovulation, menstruation, menopause, and pregnancy in women.
The field overlaps with several other medical disciplines, and researchers working in reproductive medicine coordinate with researchers in disciplines such as obstetrics, genitourinary medicine, psychiatry, and genetics.
Medical Conditions Reproductive Medicine Deals With
Reproductive medicine deals with several medical conditions, providing prevention, diagnosis, and management.
The field covers many types of infectious diseases, commonly termed reproductive tract infections (RTIs.) There are three main types among these infections: sexually transmitted infections, iatrogenic RTIs, and endogenous RTIs.
Sexually transmitted infections are caused by a variety of organisms, typically viruses, bacteria, or fungi. Endogenous ETIs are caused by the overgrowth of normal microflora, an example of which is bacterial vaginosis. Medical procedures cause iatrogenic RTIs.
Reproductive medicine also deals with the prevention, diagnosis, and treatment of certain types of cancer that affect the reproductive system and organs, such as breast cancer, ovarian cancer, testicular cancer, and prostate cancer.
The primary aim of reproductive medicine is to promote fertility in patients, which means that the field typically deals with conditions that can cause infertility. These conditions include polycystic ovary syndrome, hypogonadotropic hypogonadism, endometriosis, and pelvic inflammatory disease. Other conditions that can cause infertility include hormonal issues, prior sexual infections, the result of previous surgeries, and congenital and hereditary conditions.
Image Credit: Chinnapong/Shutterstock.com
Alternative Reproduction Techniques
The main contribution of reproductive medicine is the development of alternative reproductive techniques. In-vitro fertilization is the most recognized of these techniques. Still, research in reproductive medicine has also led to developing technologies such as embryo transfer and genome resource banking.
Other technologies that have been developed in reproductive medicine include mitochondrial replacement therapy, preimplantation genetic diagnosis, and germline modification.
Ethical Issues
While reproductive medicine has become an essential branch of medical science, it has not been without its controversies, which have caused a range of ethical and legal issues. Several countries have strict guidelines that govern therapies such as artificial insemination and in-vitro fertilization.
Ethical problems mainly arise concerning genetic therapies. Reproductive medicine provides the potential to screen for genetic abnormalities at the fetal stage, which can help inform parents if there is a chance of a baby being born with a genetic condition. Aside from the obvious ethical questions over whether this is the right course of action (for instance, a baby born with Down's Syndrome can still live a relatively normal and rich life), there are questions about the efficacy of some methods.
Chromosomal microarray analysis, for example, is a highly-sensitive prenatal genetic test. This test can reveal submicroscopic chromosomal abnormalities, but the degree to which the variant causes severe disease varies. Moreover, these tests can reveal other, unexpected information such as non-paternity. Therefore, informed consent, clear guidance, and thorough counseling are necessary to address any legal or ethical implications.
Conscientious objection and collective wisdom should be central to reproductive medicine when tackling ethical and legal concerns. There are other concerns, such as religious and ethical issues. Access to reproductive medicine may not be available to all patients, raising further concerns about discrimination in the medical field, such as issues affecting disabled patients and ethnic minorities.
In Conclusion
This article has been a brief overview and insight into reproductive medicine. This field has developed rapidly over the past 50 years with several milestones reached over the decades with a long history.
As advanced techniques have been researched in the field in recent years and increasingly implemented in clinical practice, there have been increasing ethical concerns which have called for regulation and oversight. Social and religious concerns have also entered into the discussion around reproductive medicine, but it remains a key cutting-edge field of medical science.
References:
Johnson, M.H (2012) The early history of evidence-based reproductive medicine Symposium: Evidence Based Reproductive Medicine 26(3) pp. 201-209 [online] rbmojournal.com. Accessed online 8th April 2022. https://www.rbmojournal.com/article/S1472-6483(12)00695-5/fulltext
Clarke, G.N (2006) A.R.T and History 1678-1978 Human Reproduction 21(7) pp. 1645-1650 [online] Accessed online 8th April 2022. https://academic.oup.com/humrep/article/21/7/1645/2938540?
Cleveland Clinic (2015) A Look at Ethical Issues in Reproductive Medicine [online] consultqd.clevelandclinic.org. Accessed online 8th April 2022 https://consultqd.clevelandclinic.org/a-look-at-ethical-issues-in-reproductive-medicine
Russell, C (2022) Which lives matter in reproductive biomedicine? Reproductive Biomedicine & Society Online 14 pp. 28-31 [online] sciencedirect.com. Accessed online 8th April 2022. https://www.sciencedirect.com/science/article/pii/S2405661821000125
Further Reading
All Biomedicine Content
What is Nephrotoxicity?
Last Updated: May 20, 2022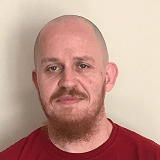 Written by
Reginald Davey
Reg Davey is a freelance copywriter and editor based in Nottingham in the United Kingdom. Writing for News Medical represents the coming together of various interests and fields he has been interested and involved in over the years, including Microbiology, Biomedical Sciences, and Environmental Science.
Source: Read Full Article