Thought Leaders
Ron Gutman
Co-CEO and Co-Founder
Intrivo
In this interview, we speak to Ron Gutman, Co-CEO and Co-Founder of Intrivo, the health tech startup behind the On/Go test, about the importance of global pandemic predictions for future outbreaks.
Please can you introduce yourself and tell us about your inspiration to start a career in science?
Ron Gutman, Co-CEO and Co-Founder of Intrivo, the health tech startup behind the On/Go test-to-treat brand that has helped hundreds of millions of people live healthier, happier, safer lives and gain peace of mind.
I'm a serial entrepreneur, investor, inventor, advisor, and philanthropist who has built and invested in health and technology companies in Silicon Valley, Southern California, New York, and Miami for over two decades. I'm also a Stanford University adjunct professor and a World Economic Forum Technology Pioneer with patents in healthcare technology and artificial intelligence. I wrote the bestselling TED Book and TED Talk on the power of smiling and have published articles on innovation, technology, and leadership in various media channels such as the Harvard Business Review, Forbes, Fortune, Fast Company, and TechCrunch.
As far as inspiration, ever since I was a child, I was very drawn to the computer – I played a lot of video games (and real-world basketball), and I loved science and technology. My mother always talked with me about the concept of Tikkun Olam; in Judaism, Tikkun Olam is the idea that everyone has not only the right but also a responsibility to make the world a better place and help improve society at large. When the young me was thinking about potential careers, I wanted to incorporate the concept of Tikun Olam into my eventually chosen field, and after much deliberation, I realized that the most effective (and fun) way to do that was by leveraging technology to help people live happier and healthier lives.
Image Credit: Blue Planet Studio/Shutterstock.com
During the COVID-19 pandemic, Intrivo worked alongside the U.S. Government and State Defense to roll out testing. How important was it for you to get involved in the pandemic response?
It was extremely important for me as the COVID-19 pandemic has been one of our lifetime's largest – if not the largest – health tech challenges.
As part of my relationships as an educator and eventually a professor at Stanford University, I started the Live Long & Flourish Club, where I learned about COVID-19 in January 2020 from Dr. Gary Schoolnik, a Stanford Professor Emeritus of infectious disease who had academic connections in Wuhan, China. The interactions with Dr. Schoolnik led me to realize that this pandemic would cause profound changes worldwide, and I wanted to figure out how I could contribute amid all the confusion and chaos.
As many organizations and companies were scrambling to set up point-of-care testing infrastructure and secure masks and other supplies in early 2020, I foresaw that at-home testing would be the next challenge after that. I believed that the right focus would be to develop and distribute rapid, simple, at-home tests to allow millions everywhere to easily test for COVID and receive results within minutes without leaving their homes. With my team at Intrivo, I was able to spearhead the mass delivery of COVID-19 rapid tests, especially during times when there were shortages in the U.S. We were able to help many millions of people and save many lives.
Intrivo's On/Go FDA-EUA rapid COVID-19 self-tests were pivotal in the U.S. How did you go about designing these tests both rapidly and effectively?
My career has always been very mission-driven, and this was one of the biggest missions that I had ever undertaken. At Intrivo, I assembled an amazing team of engineers, designers, product and operations mavericks, and others who worked around the clock to build the science, technology, and partnerships required to produce the highest-rated, best-in-class, at-home, rapid antigen COVID -19 test. We had to work 24/7 to create and deliver the tests that Americans needed, and we've built the best technology platform and produced as many tests as possible, which was a big risk at a time when it was very difficult to predict the future demand.
I'm especially proud of my team's work in designing the highly acclaimed packaging and delightful user experience of the On/Go tests with friendly, attractive branding and bright colors to turn the tests from something that people were fearful of to an object of desire, highly differentiated from other tests on the market. I insisted on making the tests feel approachable and the experience delightful – which is very rare in medical diagnostics.
Our foresight as a company to order the production of many millions of additional tests was pivotal when new strains of COVID-19, like the Delta variant, increased viral spread more than others in the market expected. On/Go was well-positioned to serve the masses and was constrained only by the limits of its manufacturing facilities.
Despite the fast response from industry and government, there were still 6.57 million deaths due to COVID-19, highlighting the need to create better global pandemic prediction systems worldwide. What is meant by a pandemic prevention system, and how can we predict disease outbreaks?
Even though we are still living in the current COVID-19 pandemic, we already need to plan for the next pandemic. We live in a global society, and due to frequent travel around the world, it is difficult to contain viruses within borders. A new pandemic emerges in the world every 18 to 24 months, so the next one is already in the making. We can use the learnings from COVID-19 to develop an effective playbook for the next one – whether it is a new strain of COVID-19, ebola, influenza, or a virus we've never heard of before.
In October, the White House issued a strategy to prepare for future biothreats. There are many important preparations and plans that we must design now so that when a new potential pandemic is detected, we can spring into action and stay ahead of the curve.
We need to get to a place where our pandemic response is similar to how the government agency NOAA ( National Oceanic and Atmospheric Administration) works when a hurricane is coming. They use predictive analytics and technology to forecast, prepare and protect, activating the appropriate local response whenever a storm is detected on the horizon. Like predicting storms, we need to use a similar model to predict pandemics.
How should companies, policymakers, and global organizations collaborate to ensure better disease prediction, detection, and prevention through surveillance systems?
I believe that public-private partnerships are crucial to ending this pandemic and mitigating them in the future. Government, enterprise, and academic sectors need to work hand-in-hand for the greater good, drawing on their collective strengths and joining forces to support each other.
One example where public-private partnerships are extremely beneficial is sharing data. It's absolutely crucial that the government has accurate data about virus cases and that they're able to share it with companies developing new technologies to mitigate the spread of disease. Early detection and isolation can help limit the spread of a virus without the need for broad global shutdowns like we saw in 2020.
Image Credit: VK Studio/Shutterstock.com
If a better prediction system was implemented worldwide, what effect do you believe this would have on future disease outbreaks? What impact would this also have on global health?
Speed is paramount when attempting to contain a pandemic and prevent the widespread proliferation of a virus. With the COVID-19 pandemic, everyone was chronically too far behind – by the time adequate supplies were procured, the virus had already spread further or mutated into a new variant, and there was a new problem to solve. By using technology and data to identify outbreaks, stockpile supplies, prepare for supply chain issues, and plan protocols ahead of time, governments and companies can spring into action much more quickly and effectively in the future.
We can also use data and technology to detect new diseases and track how they are spreading, particularly with frequent testing. For example, Intrivo's DaaS (Diagnostics as a Service) technology allows us to identify clusters of COVID-19 cases and super spreader events based on test results, using A.I. and machine learning. The same technology can be applied to other viruses in the future to save many lives and improve global health overall. What we're doing now is building the railroad tracks for at-home healthcare to transport people from the status quo to better digital health tools.
While we're starting by using these rail tracks for COVID, we're already progressing to be able to help many more people suffering from a wide variety of health conditions and illnesses, to reduce cost, waste of time, and annoyance, and create a healthier, happier and more productive society.
What other lessons should we take from the COVID-19 pandemic to ensure a more efficient pandemic response in the future?
I believe that one big learning from COVID-19 is that the communication to the public around pandemics is incredibly important, and a lack of clear communication – or even sharing inaccurate information – creates chaos, incites fear, and erodes public trust. In 2020, experts thought COVID-19 was mostly spread via surfaces, so we were all disinfecting our groceries and washing our hands to the tune of "Happy Birthday," yet the public was initially told not to wear masks. Now, we know that the virus is mostly airborne and masking is important to reduce community spread, but Americans were confused and frustrated by the flip-flopping on messaging about whether masks protect people or not.
Immunology eBook
Compilation of the top interviews, articles, and news in the last year.
Download a free copy
If we had planned ahead by stockpiling masks and for supply chain interruptions, that kind of misinformation and confusion could have been avoided. Many tech companies handling extremely complex logistical problems on a daily basis, such as Amazon and Intrivo, communicate incredibly effectively and in real-time to many millions of customers. The federal government must catch up to the private sector on rapid and effective communications and more competent and efficient supply chains.
Another learning from COVID-19 was that diagnosing and treating people at home is especially crucial amid a highly contagious pandemic, when doctor's offices, hospitals, and pharmacies are potentially super spreader areas, as contagious people are forced to go there for care. Aside from the convenience of being treated at home, especially when you're not feeling well enough to get out of bed, remote care also helps keep others safe.
At Intrivo we believe that at-home care is the future – for not only pandemics but for all healthcare – so in addition to offering fast, accurate, at-home COVID tests, we also recently launched two new offerings in our On/Go mobile app that helps with at-home diagnosis and treatment. Our Test-to-Treat service provides easy next steps for people who test positive and aren't sure what to do next. Our app and expert healthcare professionals help determine whether people with COVID are eligible for Paxlovid antiviral treatment and if so, the medication is prescribed and delivered to their homes at zero cost to them.
Our virtual Long COVID Clinic continues to help people who tested positive for COVID a while ago and still suffer from lingering symptoms. While it can be difficult to find local health providers who have experience diagnosing and treating long COVID, our app provides an easy symptom checker and can connect people to clinicians who have experience with long COVID.
As well as your incredible work surrounding COVID-19, you also gave a TED talk on 'The hidden power of smiling.' Can you tell us more about this talk?
At TED 2011, I gave a TED Talk about the power of smiling and the effect that such a simple act can have on our health and well-being. Many in my family and friends frequently told me that I smile a lot (and that I have a big big smile hahaha), and that stuck with me. I also realized while traveling around the world that people were always more approachable and kind when I smiled no matter where I went. Additionally, I discovered, while running long distances and endurance races, that when I smiled, I instantaneously felt more energized. I was intrigued by these experiences and started conducting scientific research, where I found that smiling is evolutionarily contagious and can actually make the smiler feel good!
The video of my TED Talk has now been viewed many million times (more than 6 million times on TED.com alone and in scores of other websites and apps) and has been presented at numerous conferences and taught in academic settings to students of all ages. Due to the talk's popularity, TED offered to publish a book on the topic that became an instant success.
The hidden power of smiling | Ron Gutman
You are a Stanford University adjunct Professor, the CEO of a successful company, an accomplished investor, as well as an international economic speaker. What has been your proudest achievement?
I love being an inventor and CEO who builds products that help people live happier, healthier lives. With that said, my proudest achievement to date was to get more than 20,000 messages from customers of a digital health service I invented and built who said the service saved their lives. I created the world's first network of doctors that people could consult with directly online. This service (HealthTap) was the world's first global health practice that provided 24/7 immediate access to doctors and their knowledge via video, text, and voice. I remember that back in 2016, everyone said, "That will never happen, you'll never be able to get advice from a doctor over the phone or through video," but my team and I ended up creating the world's largest network of interactive doctors at that time.
In order to improve people's lives on a grand scale, we sometimes have to be prudently contrarian and find ways to solve challenges in the right way and to create sustainable, affordable, effective, and safe solutions, even when many other people said it would never work.
Another important achievement that I'm humbled by this year was when the Ukraine War started, my team and I at Intrivo announced On/Go for Good, the company's charitable arm, to engage in philanthropy and support humanitarian causes by helping people on a global scale. For our first initiative, we donated more than $1 million in COVID tests, computers, and population health management software and hardware to Ukrainian hospitals in need.
In May, I traveled to Ukraine to hand-deliver these crucial supplies. This mission was my way of making the world a better place while hopefully inspiring other health and tech companies to prioritize philanthropic initiatives and giving back to communities in need. I once again closed the loop on my life mission for Tikun Olam.
What is next for you? Are you involved in any exciting upcoming projects?
Right now, I'm focused on helping Americans stay safe by getting tested rapidly and, when needed, accessing Paxlovid COVID-19 treatment. While the U.S. government has 2.5 million doses of Paxlovid in its stockpile, only 11% of people who recently had COVID were able to access this treatment, reducing the risk of hospitalization and death. Our Test to Treat solution that, when appropriate, prescribes and delivers Paxlovid to people at their homes is especially important now, when about 50 million Americans live an hour or more away from local testing and/or treatment sites.
We are also exploring ways to apply our proprietary technology platform to other conditions beyond COVID-19. I believe that the at-home and on-the-go model is the future of healthcare, and we're very excited to expand this technology to more people and illnesses.
In addition to pioneering new healthcare offerings, I'm also looking ahead to the next frontier of healthcare and identifying ways to do good where business is unable. There are many populations that are suffering due to lack of healthcare access, so I'm passionate about finding ways to help from a philanthropic perspective, especially children who don't have access to appropriate health and care. The business sector tends to look one quarter ahead, or at most one year, the government has a four-year cycle, and I'm trying to look 30 years ahead to figure out what we can help with now that will have a massive impact on a huge swath of our population in the decades to come.
Where can readers find more information?
Ron Gutman
Ron Gutman – YouTube
Ron Gutman – HBR: What It Takes to Lead Through an Era of Exponential Change
Ron Gutman – Fast Company: How Data Could Help Predict Covid Outbreaks
About Ron Gutman
Ron Gutman, is a serial technology and healthcare entrepreneur, investor, inventor, advisor, and Stanford University adjunct professor. Ron has built and invested in health and technology companies that have served hundreds of millions of people worldwide and saved tens of thousands of lives. He is a World Economic Forum Technology Pioneer and an inventor with patents in healthcare technology and artificial intelligence.
Ron is a prolific author and speaker who wrote the bestselling TED Book and TED Talk on the power of smiling. He has written many other pieces on innovation, technology, and leadership in highly respected media channels such as the Harvard Business Review, Forbes, Fortune Magazine, Fast Company, and TechCrunch.
About On/Go
On/Go is a trusted Test-to-Treat platform that helps people live healthier and safer lives by combining an easy-to-use, rapid COVID-19 test with a best-in-class, AI-powered mobile app that helps users obtain tests rapidly, get guided through testing, and when needed-connect with medical advice and rapid treatment delivery right to their doorstep. Since it launched in 2020, On/Go has helped millions and hundreds of millions of people with fast and accurate testing and peace of mind. The brand's premier rapid antigen test, On/Go One, delivers results with 98.2% accuracy in 15 minutes, detects the antigen proteins from all major known COVID-19 variants of concern, and works with or without symptoms.
The smartphone-sized test pairs with the top-rated On/Go companion mobile app to make testing simple and portable. Tests are covered by insurance and can be purchased on Amazon and LetsOnGo.com for home delivery. The On/Go app includes antiviral prescriptions via telemedicine, testing guidance, live medical support, instructional videos, virtual health resources, and much more. On/Go is backed by Intrivo's data-driven population health platform, which enables population health managers, hospitals, and other organizations to understand viral trends based on test results and identify infection clusters in real-time. For more information, visit LetsOnGo.com.
About Intrivo
Intrivo is a health technology company that harnesses the power of A.I. and user-centered design to provide the first scalable, comprehensive testing-to-tracing solution on the market. Intrivo's Diagnostic as a Service (DaaS)™ offering is a trusted, high-quality solution that helps consumers, companies and organizations of all sizes stay ahead of the COVID-19 curve. It combines the top-rated On/Go self-test with an open-source, AI-backed platform to revolutionize how people, organizations and communities identify viral outbreaks and make health decisions in real-time.
Founded in 2020 amid the onset of the global pandemic, Intrivo continues to fight on the front lines of COVID-19 and other infectious diseases, actively working to apply its team's expertise in expanded capacities and forge new partnerships with stakeholders across all parts of the healthcare ecosystem. Intrivo's ultimate goal is to make healthcare more accessible and affordable for both consumers and enterprises, allowing people to live healthier, happier and safer lives. To learn more about Intrivo's world-class, tech-driven solutions, visit Intrivo.com.
Posted in: Thought Leaders | Device / Technology News | Medical Science News | Medical Research News | Medical Condition News | Disease/Infection News | Healthcare News
Tags: Antigen, Artificial Intelligence, Children, Coronavirus, covid-19, Diagnostic, Diagnostics, Doctor, Global Health, Healthcare, Home Care, Infectious Diseases, Influenza, Language, Machine Learning, Manufacturing, Pandemic, Proliferation, Research, Running, Software, students, Technology, Telemedicine, Virus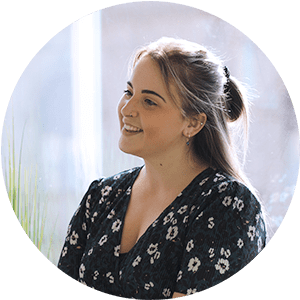 Written by
Emily Henderson
During her time at AZoNetwork, Emily has interviewed over 300 leading experts in all areas of science and healthcare including the World Health Organization and the United Nations. She loves being at the forefront of exciting new research and sharing science stories with thought leaders all over the world.
Source: Read Full Article